Home Equity Lines of Credit (HELOC) Calgary
Your Calgary and Alberta Mortgage Expert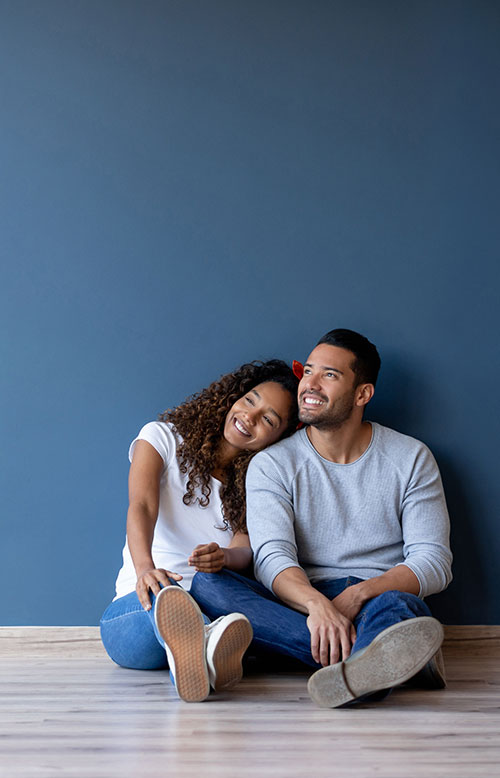 What is a Home Equity Lines of Credit (HELOC)?
A HELOC (Home Equity Line of Credit) is considered a second mortgage and differs from a traditional mortgage. It is similar to a credit card in that the entire loan isn't advanced the loan upfront but you use the line of credit to access funds to the allowable limit. Like a credit card, you can access what you have repaid thus the name revolving line of credit. Your repayment amount is your withdrawal amount plus interest or minimum interest-only payment amount like a credit card. You can make payments of principal and interest at any time without penalty. The maximum loan-to-value for a HELOC is 65% of the value of your home.
A HELOC must be repaid in full within a certain period (usually 25 years amortization). For example, you may be able to pay interest-only payments for the first 10 years and then pay the principal in the final 15 years. Because there is no regular payment of principal and interest, it is unknown what the balance will be at any time during the mortgage so after the tenth year you would have to make balloon payments to pay off the mortgage by the end of the amortization as per your amortization schedule.
In addition to being able to access the money, you have paid back. Another important difference with a HELOC is that the rate is a variable rate tied to your bank's prime rate and can change up or down depending on the rate set by the Bank of Canada.
Get Expert Advice
Apply
Mortgage Calculator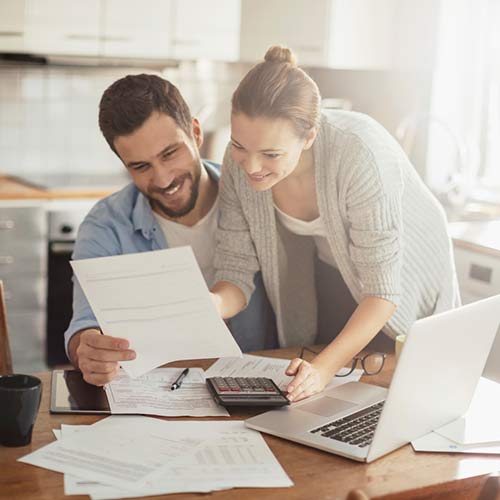 How Does a Home Equity Line of Credit Work?
A Home Equity Line of Credit allows you to tap into the equity you've built in your Calgary home. Here's how it works:

- Evaluation: We assess the value of your property and determine the available equity.
- Credit Limit: Based on your equity and other qualifying factors, we establish a credit limit for your HELOC.
- Accessing Funds: Enjoy the convenience of accessing funds through checks, online transfers, or a dedicated HELOC credit card.
- Repayment: You have the flexibility to make interest-only payments or pay down the principal, based on your financial goals and preferences.
Why Choose Our Home Equity Line of Credit?

Flexibility: With a HELOC, you have the freedom to access funds as needed, giving you the flexibility to tackle home improvements, consolidate debt, or finance other important projects.
Expert Guidance: Our experienced mortgage professionals in Calgary will guide you through the process, ensuring you have a clear understanding of the benefits and responsibilities associated with a HELOC.
Tailored Solutions: Our team understands that every homeowner has unique financial goals. We work closely with you to customize your HELOC to fit your specific needs and circumstances.
Competitive Rates: Take advantage of our competitive interest rates, designed to help you maximize the benefits of your home equity without breaking the bank.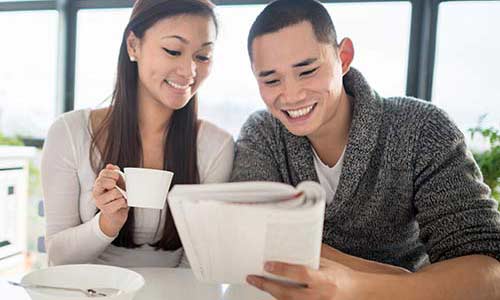 Eligibility Requirements
To qualify for a Home Equity Line of Credit in Calgary, you generally need to meet the following requirements:

- Minimum credit score
- Sufficient equity in your Calgary property
- Proof of income and financial stability
Frequently Asked Questions
What is a Home Equity Line of Credit (HELOC)?

A Home Equity Line of Credit (HELOC) is a flexible borrowing option that allows you to access the equity in your home. It provides you with a revolving line of credit that you can use for various purposes.

What are the advantages of getting a HELOC?

There are several advantages to obtaining a HELOC: - Flexibility: You have the freedom to use the funds for different purposes, such as home improvements, debt consolidation, education expenses, or emergencies. - Lower interest rates: HELOCs often have lower interest rates compared to other forms of credit, such as credit cards or personal loans. - Tax benefits: Consult with a tax advisor, as there may be potential tax advantages associated with the interest paid on a HELOC. - Potential for increasing home value: By using the funds for home renovations or improvements, you may enhance the value of your property.

How can I qualify for a HELOC?

The eligibility criteria for a HELOC can vary, but generally, lenders consider factors such as your credit score, income, employment history, and the amount of equity in your home. Contact us for a personalized assessment of your eligibility.

How much can I borrow with a HELOC?

The amount you can borrow with a HELOC depends on factors such as the appraised value of your home, the outstanding mortgage balance, and the lender's loan-to-value ratio. Our team will work with you to determine your approved credit limit.

How long does the approval process take?

The approval timeline for a HELOC can vary based on factors such as the complexity of your financial situation and the completeness of your documentation. However, our goal is to provide a timely and efficient process, keeping you informed at every step.

Are there any fees associated with a HELOC?

There may be fees associated with a HELOC, such as an application fee, appraisal fee, or annual maintenance fee. Our team will provide transparent information about any applicable fees during the application process.

Can I pay off my HELOC early?

Yes, you can typically pay off your HELOC early without incurring any prepayment penalties. This flexibility allows you to save on interest costs if you decide to pay off the borrowed amount sooner.
Ready to Leverage the Your Home Equity and Gain Access to Funds?
Contact us now to discuss your HELOC and take the first step toward unlocking the full potential of your home to achieve your financial goals!

Get a Free Consultation!