Your Journey to Homeownership Starts with Pre-Approval
Your Calgary and Alberta Mortgage Expert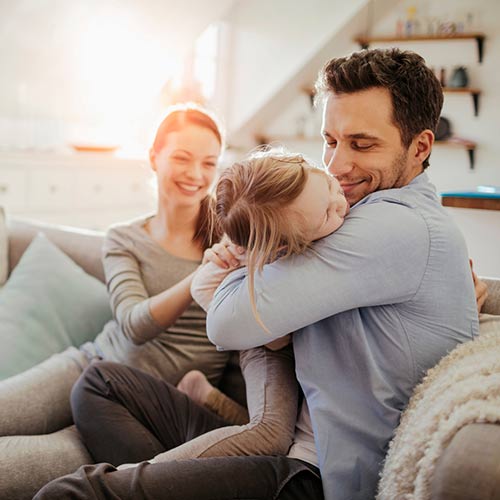 Find Out How Much You Can Afford for Your Home Purchase!
A mortgage pre-approval is an important step in the home-buying process and we can help you out. I can help with your financial strategy, your mortgage amount, down payment amount, and purchase price and give you an overall idea of what you can realistically afford.
I will advise you about the documentation (income confirmation, down payment confirmation, etc.) you'll need to supply upon conditional approval of your mortgage. Any conditions must be met for your mortgage to be fully approved. Pre-approvals are subject to your continued good credit and are usually good for 60, 90, or 120 days depending on the lender.

Phone: (403) 423-2222

Get a Free Consultation Apply Online

Why Choose Trintty Mortgage for Pre-Approval?
Streamlined
Process
Our pre-approval process is designed to be efficient and straightforward, saving you time and energy.
Variety of
Loan Options
We offer a range of mortgage options to suit your needs, including fixed-rate and adjustable-rate.
Expert
Guidance
With M Pabla's expertise, you're in capable hands. He will provide personalized guidance tailored to your unique financial situation.
Local Market
Insight
As a Calgary-based brokerage, we have in-depth knowledge of the local real estate market, enabling us to provide you with relevant and up-to-date information.
How Pre-Approval Work?
At Trinity Mortgage, we understand that pre-approval is a crucial step in your home-buying journey. Here's how our pre-approval works.
Complete the Form

Fill out our simple online pre-approval form with your basic information, employment details, and credit score.

Consultation

A Trinity Mortgage expert will contact you to discuss your goals, review your information, and provide initial insights.

Documentation

Lease payments are often tax-deductible as an operating expense, providing potential tax benefits for your business. Consult with your tax advisor to understand how leasing can work to your advantage.We'll guide you through the documentation process, helping you gather the necessary paperwork for a thorough pre-approval assessment.

Evaluation

Our leasing and financing plans come with flexible terms that suit your business's unique requirements. We offer various lease durations, buyout options, and payment plans to accommodate your cash flow and budget.

Pre-Approval Letter

Once approved, you'll receive an official pre-approval letter, empowering you with confidence as you embark on your home search.
Frequently Asked Questions
1. What is mortgage pre-approval, and why is it important?

* Mortgage pre-approval is a preliminary assessment of your financial situation by a lender to determine how much you can borrow for a home loan. It's crucial because it gives you a clear budget, strengthens your offer to sellers, and accelerates your homebuying process.

2. How does the pre-approval process work at Trinity Mortgage?

* Our pre-approval process is simple: * Complete our online form with your basic information. * Our team reviews your information and contacts you for a consultation. * We guide you through the documentation process. * We evaluate your profile and provide a pre-approval letter..

3. What documents are required for pre-approval?

* Commonly requested documents include proof of income, employment history, credit score, identification, and recent tax returns. Our team will guide you on exactly what's needed.

4. How long does the pre-approval process take?

* Our streamlined process typically takes a few days, but it can vary based on the complexity of your situation and the responsiveness of document submissions.

5. Will a pre-approval affect my credit score?

* A pre-approval involves a soft credit inquiry, which does not impact your credit score. However, when you move forward with a full application, a hard credit inquiry may be performed.

6. Can I change lenders after getting pre-approved?

* Yes, you can switch lenders even after being pre-approved. However, keep in mind that switching lenders might affect the timeline and require additional documentation.

7. Is my pre-approval amount the final loan amount?

* Your pre-approval amount is an initial estimate. The final loan amount will depend on factors like the property's appraisal and underwriting.

8. Is a pre-approval letter a guarantee of a mortgage?

* A pre-approval letter is not a guarantee but a strong indicator of your eligibility. Final approval is subject to underwriting and property evaluation.

9. Can I get pre-approved with a low credit score?

* We work with borrowers with various credit scores. While a higher credit score may qualify you for better rates, we strive to find suitable options for all credit profiles.

10. How do I get started with Trinity Mortgage's pre-approval process?

* It's easy! Click the "Get Pre-Approved Now" button, fill out the form, and our team will guide you through the rest.

Ready to Take the First Step Toward Your Dream Home?
Get Pre-Approved Now!
Get Pre-Approved Today!

Trintty Mortgage Inc. - M Pabla
Phone: (403) 423-2222
Resources
Access valuable articles on homebuying tips, mortgage insights, and more.
Blog
Apply Now
We shop for the best mortgage option at no charge to you.
learn more